Der Engel und der rote Hund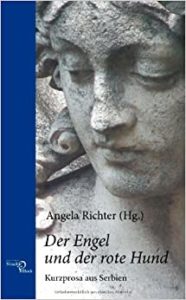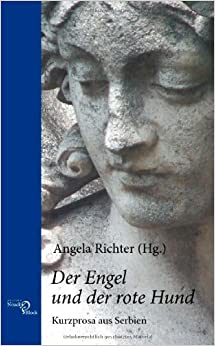 Serbia's literature is colourful and lively. The stories in this volume prove that. They are evidence of the indestructibility of the big literary themes and of the creativity of the writers, who always manage to find new forms of expression – even from the astonishing diversity of Serbian literature.
Authors: Jelena Lengold, Vladimir Pištalo, Saša Ilić, Ljubica Arsić, Đorđe Jakov, Jovica Aćin, Zoran Ćirić, Srđan V. Tešin, Igor Marojević, Milica Mićić-Dimovska, Biljana Kosmogina, Ljiljana Đurđić, Vule Žurić, Sreten Ugričić, Laslo Blašković, Mihajlo Spasojević, Marko Vidojković, Sava Damjanov, Vladimir Arsenijević.
Edited by Angela Richter.
Translated into German by: Eva Kowollik, Arno Trültzsch, Luise Günther, Martha Stellmacher, Anne Stübiger, Nathalie Bönecke, Katja Wadewitz, Ildiko Hufendiek, Thomas Dietze, Angela Peschel, Nataša Randjelović, Christin Schulze, Kristina Zrno and Angela Richter.